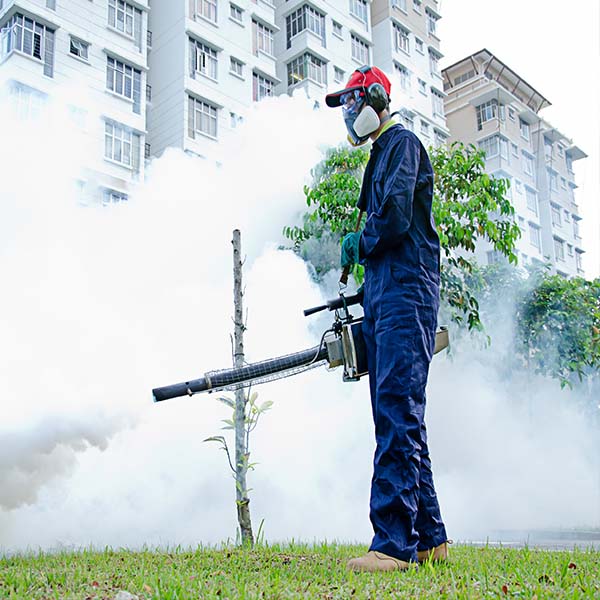 Pest control

It's something that MasterPro has been doing so well, we've grown to be the leader in pest control solutions.
Our pest control service is so effective, we back it up with the most comprehensive guarantee in the business.

Satisfaction Guaranteed

At MasterPro guarantee is the most comprehensive.
Your MasterPro service professional will provide you with a solution to your pest problem within 24 hours.
To protect your home from the destructive forces, call on MasterPro, the leader in Pest control. Our mission has been, and always will be, to ensure that we successfully provide homeowners like you with the best pest protection available - guaranteed. Arrange for a free pest inspection.
We will keep working to eliminate your pests until you are completely satisfied or we will credit the cost of your last service.
Your MasterPro pest control guarantee includes:
-Control a wide variety of pests in and around
-Unlimited free re-service at your request
-Satisfaction or your money back
Ants
Ants are one of the biggest "nuisance pests" because they can easily enter through small cracks and can nest anywhere in and around your home.
Cockroaches
Cockroaches can enter through small cracks and crevices, vents and pipes, and in grocery bags or on firewood. They carry numerous diseases and can contaminate food.
Flies
Flies are not only annoying, they can also carry harmful bacteria that they pick up from decaying materials and spread to any uncovered food sources.
Stinging & Biting
PestsStinging pests, such as bees and hornets, can dwell in gardens or shrubbery and can build nests in attic openings. Biting pests, such as fleas, ticks and lice are most commonly carried into your home by your pets.
Rodents
slip in through open doors and attic or foundation vents. They can gnaw through furniture and electrical wires and can carry infectious diseases
Spiders
Spiders invade your home through windows and doors and can also be carried in on firewood. They can cause unsightly cobwebs and a few species have bites that can be painful and sometimes require medical attention.