We are pleased to introduce to you our company El Massreya Property Management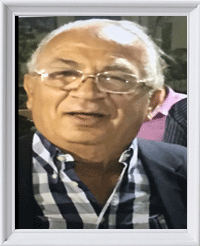 "Master Pro" ; a promising Company in the field of installations management that provides all the supplementary services to maintain the equipment and assets of installation with very high standards of cleanliness so as to prolong the assets lifetime and cut down the expenses to satisfy our clients and meet their requirements. Our team members highly qualified in the field of installation security, industrial, safety and fire fighting. Thus, we have a complete system of installation management that carries out all the services mentioned above as well to protect lives and property. Providing a wide range of basic cleaning services for a variety of facilities and clients. El Massreya Property Management "Master Pro" is distinguished in this field since it depends on:
- Highly qualified cadres.
- The latest technology.
- Highly experienced teams.
- Highly experienced planners to insure the safety of planning, accuracy and seriousness of implementation as well as highly experienced teams to follow up the execution and Performance of work.
Marketing & Sales
We have the best qualified team on sales & marketing
MasterPro manage effectively a marketing campaigns, and Know how to boost revenues and profitability.
Therefore we are the best in
- Marketing
- Sales
- Advertising
- Public relations

Finance Division
We use a premier real estate software to provide you with detailed financial information of your property which help you understand your property's financial picture.
Professional Accounting is one of our cornerstones of management. This highly acclaimed software package gives you the most understandable and accurate financial information.
- Assessments
- Monthly Disbursement procedures reports
- Budget preparation
- Detailed Financial
- Accounting
- Auditing

Administrative services
MasterPro offers comprehensive administrative services to our clients.
Our administrative services include the following :
- Attendance of board meetings and prepare and manager's report
- Communication and mailing to all unit owners , tenants,
- Maintain a resident list with unit owners tenants emergency number
- Professional Service
- Obtain and renew all necessary permits,maintain compliance with all local ordinances

Legal Services
- Preparing contracts and approving them from owner's representatives.
- Follow up of contract's execution.
- Keeping the legal rights of the owners